phew! what a mouth-full! i'll list down the negative qualities i personally find about this product to get them out of the way. this is about p500+ at regular or full price. so judge what you will on how vmv price and value their products.

i had a hard time finding it on the web. i eventually had to download one of vmv's pdf's online to get this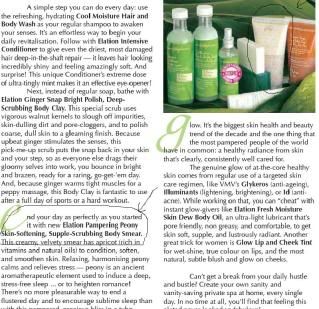 (item in question is encircled). then, i wanted to list the ingredients, but see since i can't find off the web, i'd have to read the back so i took a picture of it instead and their color scheme for their packaging makes it hard to read the ingredients off of the pic.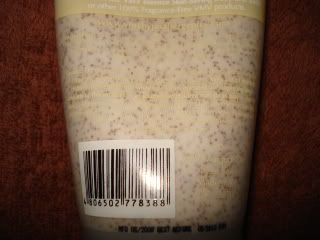 then, i actually don't know what peonies smell like so i can't really say if this smells like peonies. the smell reminds me of sweet ginger, if that makes sense. so while using it, it smells weird. but after rinsing, there is no scent left behind. much like all vmv products that do not have a scent.

i also saw the expiry date on this. so ok, i get that they're paraben free and all, but i got this at the end of june (from one of their buy one get one sales) and my tube expires MAY of next year (though they say to add 4 to 6 months) . i have another vmv scrub of a different variant to finish because of the bogo. and since these things are only used once or twice a week, it might spoil on me. it just bums me out that much like getting a gardenia loaf i didn't get to reach deep into the shelf to check if there were newer stocks.

now for the more positive aspects of this scrub:

the packaging. it's pretty straight forward, it's an upside down tube. i prefer this than the scrubs that the body shops and lush sell that are in tubs that i have to dig out the amount i need. tube packaging like this makes it more convenient and hygienic .

if you're a beginner with skin care and cosmetics like me, i(we) cant compare this product with anything else but with st ive's apricot scrub from way back to our mom's and tita's time. the st ive's one still have so much more apricot bits and grain than this scrub. the apricot bits on this vmv product though, is substantial enough for a good scrub. the medium or that cream that holds the scrub or grain together is soft and creamy and doesn't dry out to quickly nor does it slide off too easily of the more rounded or cylindrical parts of your body which could make for a difficult scrubbing, i.e. your arms, [deltoids and triceps]. triceps, you know that flab of meat that waves with your hand if you're not careful.

i also like how it sticks to my hand and body rather than sliding off to the tiles on the floor, what i mean is it doesn't flick or splash off at the ends of my finger while i scrub away, aka talsik.

the effects are lasting enough. gets me through the whole day without me feeling grimy right away even with the weird humidity we're having. i feel squeaky clean but my skin doesn't feel tight or dry. i like the silky soft feeling i get after using this scrub. it's like i put light lotion or a body milk.

i only recommend this product if it's available at buy one get one.