i think i have found the pinky coral-ey blush i've been looking for. it looks orange in the tube doesn't it? could just be my flash.

THE FORMULA: it's a creamy consistency on the tacky side but once on the lips it's more of a creamy gloss. it isn't drying on my lips either. but it isn't moisturizing either. but it claims to have vit E. isn't sticky enough that when my hair go on my face it will stick to my lips and not fall off naturally. on the cheeks though it's kinda has sticky tacky feeling.

as with all vmv products, this lip and cheek tint has no fragrance to it.

THE COLOR PAY OFF: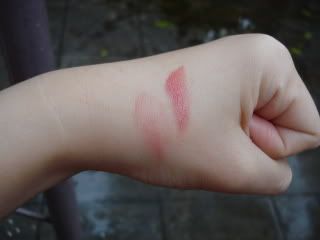 it's a little like occ's lip tar in grandma when i see it swatched on peoples' hands on youtube. though occ's lip tars seem to be like liquid lipstick while this vmv glow lip and cheek tint is a tad less intense. but it's buildable and can be just as intense as the occ lip tar. a little goes a very long way using this cheek stain. you'll other wise look like a clown if you put too much. it isn't sheer at all. it isn't too glossy either on the lips and it's almost matte with some pearly frost on the cheeks, but i suppose that would depend on your application as well.

LASTING POWER: my body shop
lasts all day and hardly if ever, fades. this vmv lip and cheek tint does fade on my cheeks a bit BUT has better staying power than my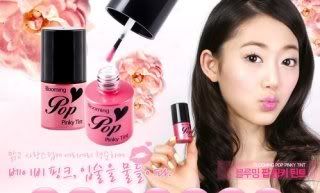 . the vmv lip and cheek tint also does not oxidize on me. it stays the same coral-ey pink that i love. it looks red on the back of my hand but it truly is on the salmon pink side.

THE PRICE: as with all vmv products it's priced as though their in the states. it's 500 plus. but i got it at buy one get one (my other one is their "debutante" variety). that shade is on the cherry berry red, like my body shop stain.

WILL I BUY THIS AGAIN: ye, sure, but only if it's half off or buy one get one.

the vmv glow cheek and lip tint on my on my cheeks and lips: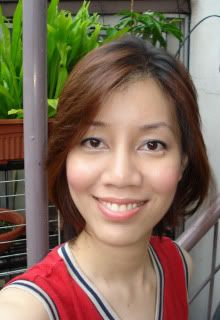 hope this helps, vmv is Filipino company so it deserves our patronage or at least a second look.